Miloš Zeman commented in a good mood on the Slovak elections in the TV studio. He is amused by the fight between two elite candidates, which he says is unique. He rejected talk of how Robert Figo would turn Slovakia to the east. At most, he will be less enslaved to the EU, and that can only be good.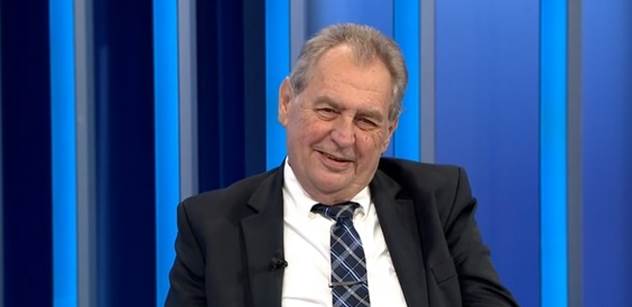 Former Czech President Milos Zeman visits the CNN Prima News studio to comment on the elections in Slovakia.
According to him, most people will remember the fight between Robert Kalinak and Igor Matovich, who came to disrupt the press conference of the SMER party. "You see Kaliňák and Matovič fight. Kaliňák punches, Matovič kicks, kicks from the car window. It was amazing. It was a passion, it was unique," he described with the passion of a sports reporter.
If the election campaign takes place in a democratic atmosphere, according to Zeman, a little emotion belongs to it.
"You know election campaigns where emotions don't run high? We lived through such an election campaign in the previous regime, where we voted for a candidate of the National Front," he recalled.
A third Czech president, Robert Fico, also expressed his doubts about fears that his country would isolate itself and turn eastward.
"If Figo wins the election, his policy on the European Union or the North Atlantic Alliance will not fundamentally differ from that of the previous government. Maybe he will be a little less pro-worker, which is only good, but that's all," he prophesied in the studio.
However, MEP Dita Sarankova, who was invited to comment on the Slovak elections, disagreed. According to him, Figo can get closer to Viktor Orbán, thereby isolating a part of Europe.
Fact check

Beta
A factual error in reporting? Help us fix it.