Finance Minister Zbyněk Stanjura (ODS) lashed out at Czech-Moravian Confederation of Trade Unions (ČMKOS) leader Jozef Stetula. Stanjura strongly blamed the demonstrations with the participation of communists.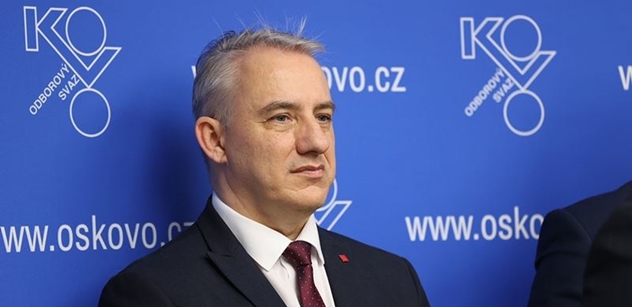 The union leader criticized the government for leaving unions out of planning the austerity package and leaving no room for collective bargaining. They don't like drastic cuts that affect employees.
The finance minister explained to him: Explaining the leaders of the opposition, how can we have a social dialogue when communist flags are flying, hammer and sickle, communists are conducting demonstrations? Is this a dialogue?" He got angry at Stanjur, a trade unionist.
Original source Here
Public sector unions reiterated their readiness to oppose the government's plans "by any means". According to them, the attitude of the government is disturbing social peace. They are considering filing a complaint with the State Labor Inspection Office against Prime Minister Petr Fiala's (ODS) cabinet for alleged violations of labor laws, with the idea of ​​a five percent cut in pay for public service employees. .
According to Stanjura, he is not concerned about this. "I don't care. I have a meeting with them next Tuesday so we will talk about it face to face. If anyone is considering a complaint, let them file it," the finance minister said.
A meeting with Prime Minister Petr Fiala and other ministers and heads of government parties should take place on Tuesday, June 13 at 9:00 a.m., Stertula said on Wednesday. According to him, two people can participate in the meeting on behalf of ČMKOS, representatives of the Association of Independent Trade Unions were also invited to the negotiating table.
You can also support PL's editorial office by purchasing a subscription. We do not show ads to subscribers.
Are you a politician? Post anything without editing. Register here.
Are you a reader and want to communicate with your representatives? Register here.
Fact check

Beta
A factual error in reporting? Help us fix it.