The case is under the control of diplomats.
September 2, 2023, 8:54 pm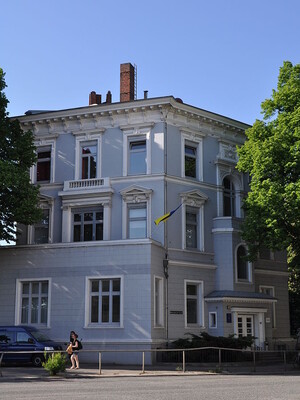 Ukraine's consulate in Hamburg has asked Lower Saxony's foreign ministry to conduct a detailed investigation into the attack on a ten-year-old Ukrainian boy in Einbeck.
Information about the incident appeared in the mass media with the participation of an unknown person who attacked the child. It was reported that this happened on August 26. The attack was carried out in front of other Ukrainian children, the oldest of whom was 12 years old. The child, who sustained minor injuries, was immediately sent home after receiving medical attention.
Ukrainian diplomats are in constant contact with the injured child's parents and local police, the consulate said. The public prosecutor's office in Göttingen has already opened a case on charges of attempted murder.
"The case is under the control of the consular service of Ukraine, which in close cooperation with the competent German authorities will take all necessary measures to bring the perpetrator to justice," the consulate said in a statement.
The identity of the attacker is yet to be ascertained. Witnesses say he spoke Russian.
In January 2023, Russian-speaking men attacked a refugee from Ukraine in a Berlin subway. Women suffered physical injuries.