Subsequently, People's Deputy Volodymyr Aryev denied his information from a "reliable source" that "the Minister of Defense submitted a request to the Headquarters of the Supreme Commander-in-Chief to dismiss Commander-in-Chief Valery Zalushny."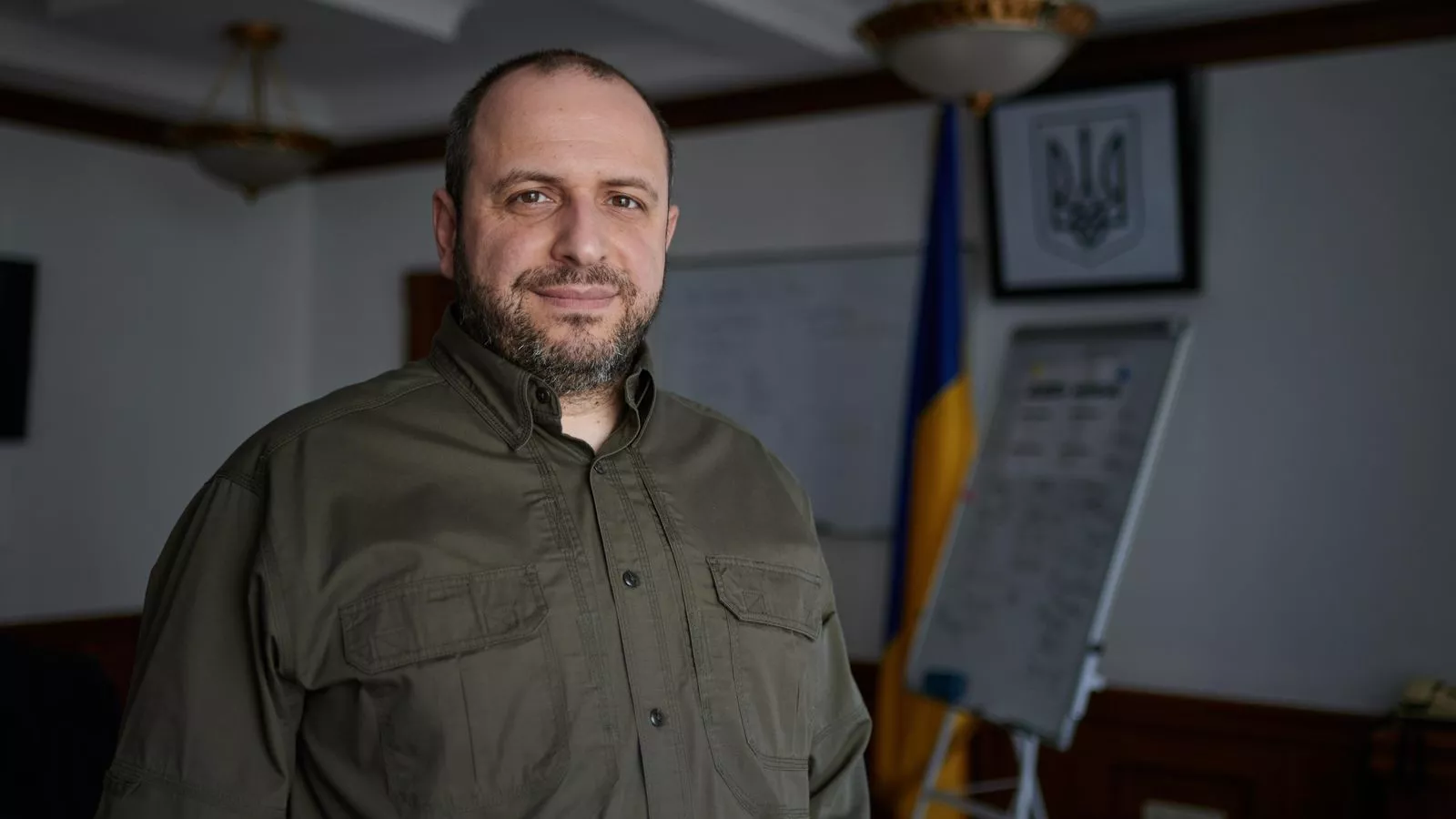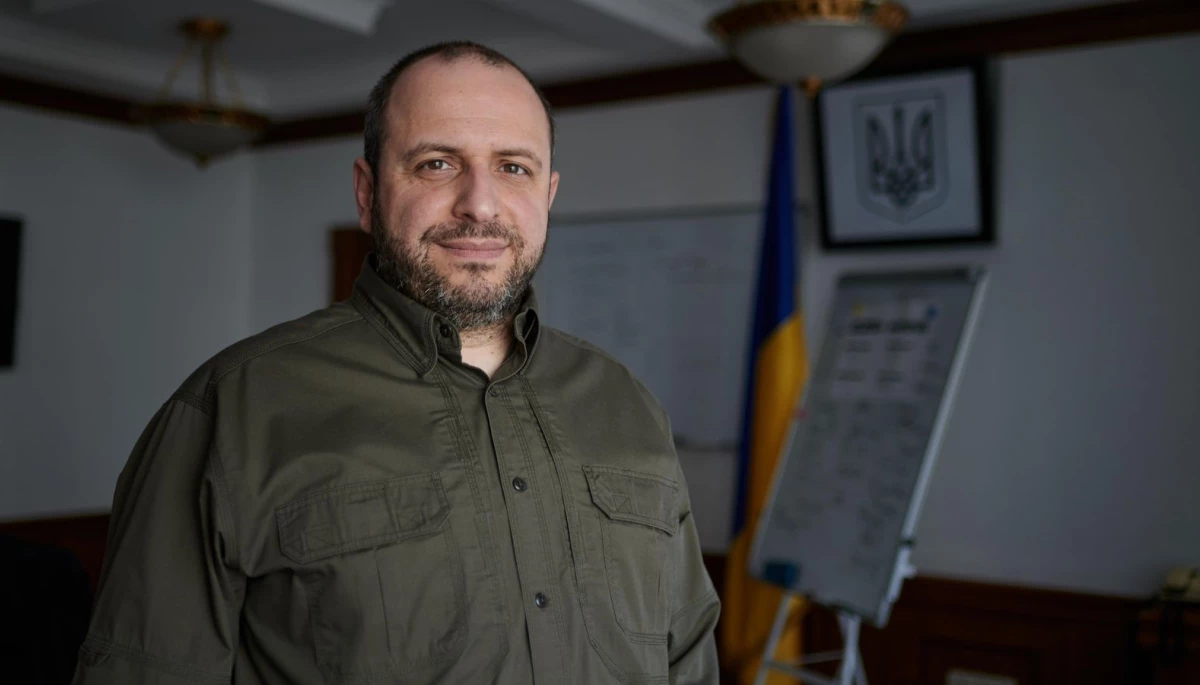 Minister of Defense of Ukraine Rustem Umerov Responding to the statement of the People's Deputy from the "EU" section Volodymyr Aryev About the alleged preparation of the dismissal of the Chief of the Armed Forces Valery Zalushny and compared the actions of People's Deputy to those of Russian propagandists.
"Some unscrupulous politicians are trying to divide Ukrainian society today – it's no better than what Russian propagandists are doing. Information warfare is a part of Russian aggression against Ukraine. You should not become its pawns and even helpers"– Defense Minister noted.
Rustem Umyerov stressed that "we must focus on security issues and do everything to strengthen our state."
People's Representative Volodymyr Aryev published a post in which he said he received the information from a "reliable source." "Defense Minister Submits Commander-in-Chief Valery Zalushny to Supreme Commander's Headquarters". In the same post, the People's Representative noted that it was not certain that the resignation would happen, as it could only be "an element of pressure and intimidation".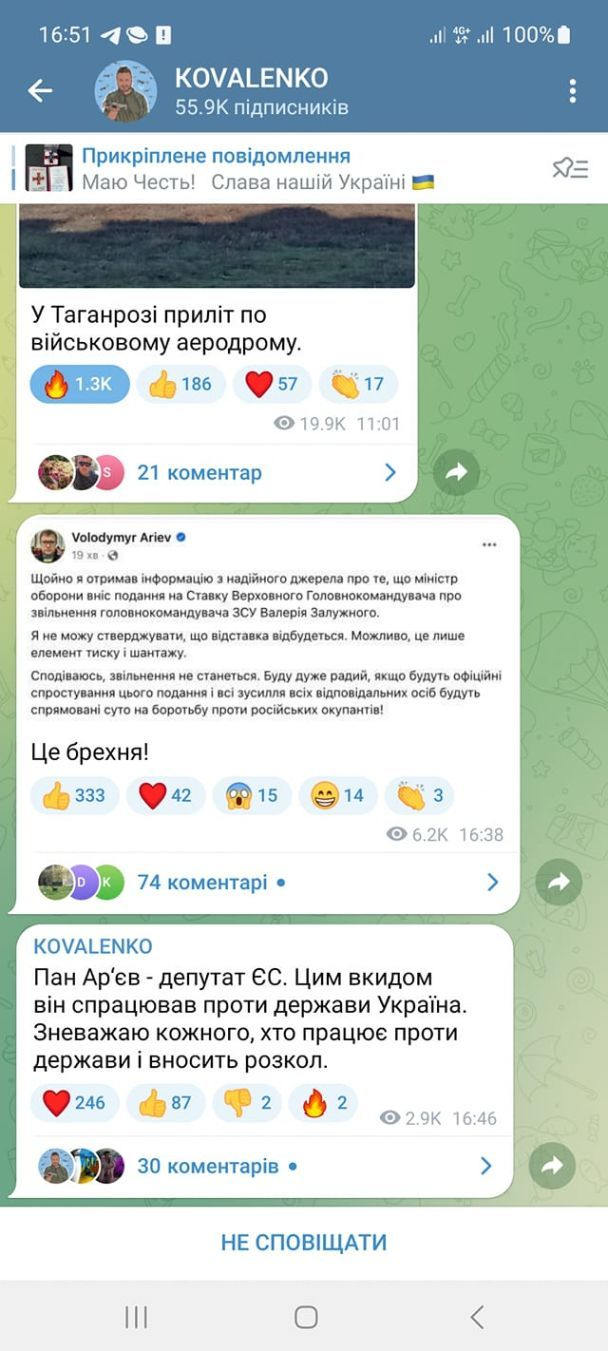 Photo: Screenshot from TSN
In comments to the post of representative elected by the people he collected TSN, Contributors reproached Aryeh, saying that as a journalist, he should understand "how terrible are the consequences of such actions".
In particular, journalist Denys Kazansky mentioned that such things should not be done «Ridiculous throws»Also, they are very easy to refute in 5 minutes. "This is very stupid and uncivil. Under no circumstances will I support the political power you have running for office."– Kazansky wrote.
"It should be noted that misinformation like this, unfortunately, works in the enemy's favor. The hoax was immediately picked up by Russian propagandists."TSN reported.
Later, Arriv refused Information from your post.
"I take back my previous post about submitting a bid for Salushni's release. Currently, multiple other sources say that is not the case.
I hope there will be a clear message that no one is going to fire Zalushni and that all these games will come to an end." – wrote People's Deputy.
Photo: Facebook page of Rustem Umero