26.09.2023 21:58 | monitoring
Even people who hate Czech TV turn to it when something happens, Czech TV's outgoing CEO Petr Dvořák says in an interview on ČT24. He claims he was not re-elected because of poor relations with the CT Council. According to him, the credibility of Czech television is high, even at the European level. "We managed to be objective 99 percent of the time," Dvorak said.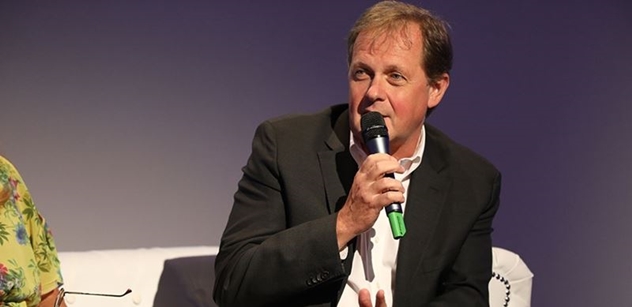 "The company I am leaving is completely different from the company I entered in 2011. I believe it has moved very significantly in the last twelve years. It is the most respected, most important and most reliable media in the Czech Republic," Peter Dvořák, outgoing director of Public Czech Television, said at the event. Interview on ČT24 and said he regrets leaving, but has already accepted it. What he particularly liked about managing television was the variety of topics Czech television covered and he had to deal with as CEO.
According to Dvořák, he managed the position of general director for twelve years, which he could perceive by his ability to think systematically and his talent for creativity.
"I am sure that I will hand over a television that has its own internal respect. I will hand over a company with employees who are proud of the company. I will hand over a television that has maintained respect and independence for twelve years," he listed at Czech Television before taking over in 2011. He also said that changes were made in terms of programs and regions, strengthening the influence of Czech TV and their news session. He emphasized Czech TV's European reputation in the field of sports and the support of cultural institutions and charities.
According to him, Czech television lacked flexibility before Dvořák took over as CEO. "When I arrived, the Czech TV market was second or third. She was hidden, she didn't have any big ambitions. I tried to take advantage of the potential that I have here, and I quickly understood that it could be found, so I could use that potential. It was 100 percent successful." I think so," Dvorak said.
Photo gallery: – CT charges will increase
According to Dvořák, the fast and dynamic behavior of Czech television was demonstrated, for example, during the arrival of the Covid-19 pandemic: "Suddenly we had to react to a situation that no one expected, and we were able to do the best we could," said the outgoing director. Czech television has also reacted positively to the war in Ukraine.
The moderator of the interview with Dvořák regarding the transformation of Czech television described by Dvořák asked why the CT Council did not want Dvořák to be the general director and fulfill his visions. Dvorak replied that that might be a question for the CT Council. However, he said he was thinking about whether he could offer Czech television something new and bring new energy when deciding whether to seek his third mandate. "With the experience I had, I thought I could offer something more to Czech television," Dvorak said. In his opinion, the fact that Czech Television was the most watched television group seven times in the last twelve years, had a stable financial situation and was able to distinguish itself from commercial television programs in terms of programming should be taken into account when choosing. General Director.
Questionnaire
In your opinion, did CT moderator Jakub Železný handle Friday's debate with Miroslav Ševčík at Událosty?
Voted by: 6183 people
"But at the same time, I know that I don't have a good relationship with the council that currently controls Czech Television, because part of that council was elected at the time when the previous coalition government was looking for council members. They are media-savvy, they know what's going on in the media, or they can benefit the company. . . Instead, they were looking for someone who was against Petr Dvořák," Dvořák said of why the council was not re-elected as CEO.
A stumbling block for a new incoming CEO is that the CEO often has to decide on unpopular actions that can affect people at various levels.
"I firmly believe that we have opened up Czech television to creators as much as possible and that we are very receptive to all ideas that come to us from creators. Regarding politics, I believe that we have managed to maintain our independence, but at the same time, we have managed to be balanced, objective and independent in 99 percent of cases. " insisted Dvorak.
According to last year's Kandaar survey, Czech TV appears to 73 percent of respondents as a reliable company, the evaluator reminded. Dvořák replied that this level of television credibility is high in the Czech and European level, and therefore Czech television is comparable to the BBC or French or German public television. "That trust is high and it's not easy to sustain," Dvorak explained, and attributed his trust to the use of the Gaussian curve, where 20 percent of people "love CD without limits," 60 percent feel positively about it, and 20 percent always hate it. Their political preference or Because of the bubble of people they live in. However, Dvořák noted that even 20 percent of those who do not need Czech television always resort to it in times of crisis or natural disaster.
He also talked about raising the concession fee. If it fails to raise it, Czech Television will continue to manage to provide the public service described by the law, but will limit its own production. "But the problem is that he has to limit his own creation in all aspects. This means that he has to look for some form of acquisition, to buy projects from abroad. This actually lowers the quality of the public service used by the audience in the Czech Republic, while at the same time limiting some areas where it is successful," he said. Dvořák explained the possible consequences of not increasing the concession fee. Some Czech TV channels may be canceled if there is no change in funding in the next two or three years.