There has been frequent communication between Korean and Czech companies regarding possible cooperation in the construction of a new nuclear power unit at Dukovanyi.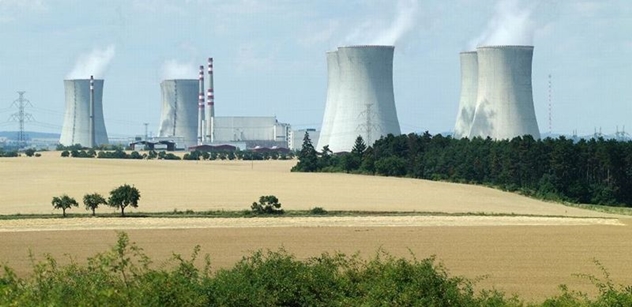 South Korea has the advantage that Doosan Energy has a branch in Pilsen, so the turbine and other components must be manufactured in the Czech Republic. Czech ambassador in Seoul, Gustav Slámečka, said in an interview with ČTK.
South Korean company KHNP is one of three bidders to build a new unit in Dukovani. The others are North American Westinghouse and French company EDF. The batch should be completed by 2036. ČEZ, responsible for the tender, is currently examining offers from interested parties. Bidders must submit their final bids by mid-September.
"Outside the tenders, there are constant contacts between Korean and Czech companies regarding cooperation, because we know that one of the conditions of the tender is the involvement of Czech industry," said Slamecka. Skoda Power), so it is considered a turbine. "To be produced in the Czech Republic, and not only the turbine, but other components as well," he added.
According to the ambassador, representatives of the Korean side have already visited the Czech Republic several times and offered various forms of cooperation. According to him, it is also at the scientific and technological level. "We can mention the very interesting offer of a Korean university that educates nuclear specialists, where our first Czech student recently successfully completed his master's degree. Exchange students also go there," explained Slamega.
"The main thing we should not forget is that Korea can protect the entire chain in the nuclear industry. From production of fuel to processing of residual fuel. She can protect it by herself," the ambassador added.
Other bidders also want to cooperate with the Czech industry if Dukovani wins the tender. In the future, Westinghouse will be able to cooperate with 200 suppliers from the Czech Republic on nuclear power projects in the Czech Republic and neighboring countries, Peter Brezina, president of Westinghouse Czech Republic, told ČTK recently.
At the end of last year, EDF said it wanted to make its offer based on the strong involvement of the Czech supply chain. At the same time, he plans to use his practical experience, for example, during construction in Britain, local suppliers were represented by 64 percent. According to a study by the University of Economics in Prague, Czech industry could contribute up to 65 percent of the construction of Dukovy.
You can also support PL's editorial office by purchasing a subscription. We do not show ads to subscribers.
Are you a politician? Post anything without editing. Register here.
Are you a reader and want to communicate with your representatives? Register here.
Fact check

Beta
A factual error in reporting? Help us fix it.