On Wednesday, May 3, the OSF Foundation presented the Journalist of the Year 2022 Award for the thirteenth time. Among the recommendations, Russian aggression in Ukraine and the presidential election dominated. Awardees include Denik N, Ondrej Kundra and Tomasz Brolik or Michal Kubel and Wojtych Honik.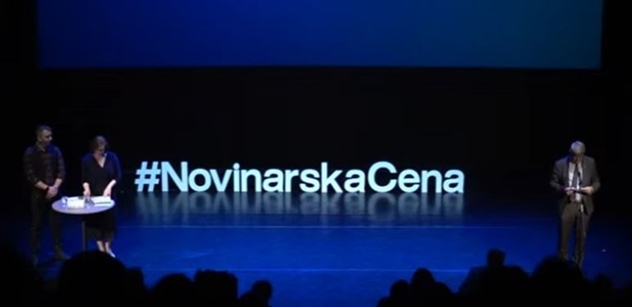 Questionnaire
Are you happy to extend EU emission allowances to transport and housing?
Voted by: 22095 people
Prizes are awarded in a total of fourteen categories, eleven of which can be nominated by the public. Among the suggestions, the topic of Russian aggression in Ukraine and the presidential election dominated.
Three prizes are awarded in the written journalism category. The award for best interview went to Petra Prosaskova of Denik N for her interview with a Russian political scientist.
The award for best written report went to Ondřej Kundra and Tomáš Brolík from RESPECT for the topic Investigating War Crimes.
The award for best written commentary went to Stanislav Byler from the web magazine JÁDU, in which he protested the way society currently functions. An excellent analytical-investigative contribution was made by Adéla Paclíková, Ondřej Golis and Petr Orozovič from ČT1 on the topic of Russian espionage practices in Europe.
Photo Gallery: – Early Antifossil Spring
In the audiovisual category, Michal Kubal and Wojtech Honik won the prize for best reporting for their contribution "Ukraine: Faces of War".
The editors of Seznam Zpráv, Pavel Kasík and Matouš Lázňovský, received a special journal award in the award category for innovative online journalism for their article on omikron. Solutions Journalism – The award for solution-oriented journalism was won by Dominika Hromková and Michaela Endrštová from Aktuálně.cz with the title Hiring Mentors to Help Young Teachers.
The prize for regional journalism was awarded to MF Dnes Brno and South Moravia to Mark Osouch and Jiří Punčochář for an interview with hockey boss Libor Zábranský about his political activities.
The OSF Foundation also awards special prizes, such as the Karel Havlicek Borovsky Award, won by CT foreign correspondent Václav Černohorský for dedicated foreign reports in times of peace and war. Or Journalist Quail, won by Jan Cibulka from iRozhlas for opening up new topics to the general public.
In the Best Audiovisual Interview category, the jurors echoed the investigation into Slovak society four years after the murder of journalist Jan Kuciak, for which Nikola Klepakova and Lukas Nechvatal of Investigace.cz won the award, or portraying the long-term contribution of Petr Tesshinac. Term abuse of clients with care-seeking behavior. Petr Koubský received a special prize for analytical texts mapping the history of Russia and Ukraine.
The Journalism Award has been organized by the OSF Foundation since 2010 and honors journalistic achievements that capture the issues of today's society in an extraordinary manner. In each category, the winner will receive a financial reward.
You can also support PL's editorial office by purchasing a subscription. We do not show ads to subscribers.
Are you a politician? Post anything without editing. Register here.
Are you a reader and want to communicate with your representatives? Register here.
Fact check

Beta
A factual error in reporting? Help us fix it.