The White House on April 19, 2023 declared In a new package of military aid to Ukraine totaling $325 million. This support package provides M142 HIMARS and M270 missiles, 155mm and 105mm rounds, TOW anti-tank missiles, and AT-4 grenade launchers.
This is about an unspecified number of anti-tank mines and explosive charges for overcoming obstacles, more than 9 million rounds of ammunition for small arms and four LVS logical support vehicles, spare parts and "other field assets", diagnostic equipment. and equipment for the defense of ports and harbors. Well, perhaps the most interesting item is the transfer of an unspecified amount of precision aerial munitions ("high-precision aerial weapons"), since last time the term included JDAM-ER guided aerial bombs.
read more: Patriotic air defense system in Ukraine: has it really arrived, what tasks will it perform and what is the need for these complexes?
And when we say "last time," the first transfer of JDAM-ER "smart bombs" to Ukraine was announced by the Pentagon on December 21, 2022, as part of another package of military aid worth $1.8 billion. dollars, which includes the transfer of the Patriot Air Defense System. In that list, JDAM-ER also appeared under the name Precision Air Munitions. But we can follow such an interesting timeline.
Already at the end of the same 2022 December, The New York Times published the first publication with the first assumptions about how the planes of the Armed Forces of Ukraine can be adapted to American "smart bombs". The NYT editors stated that the JDAM would be based on a basic version of the Mark 80 series air bomb, and not an adaptation for Soviet bombs (which would be more logical to expect).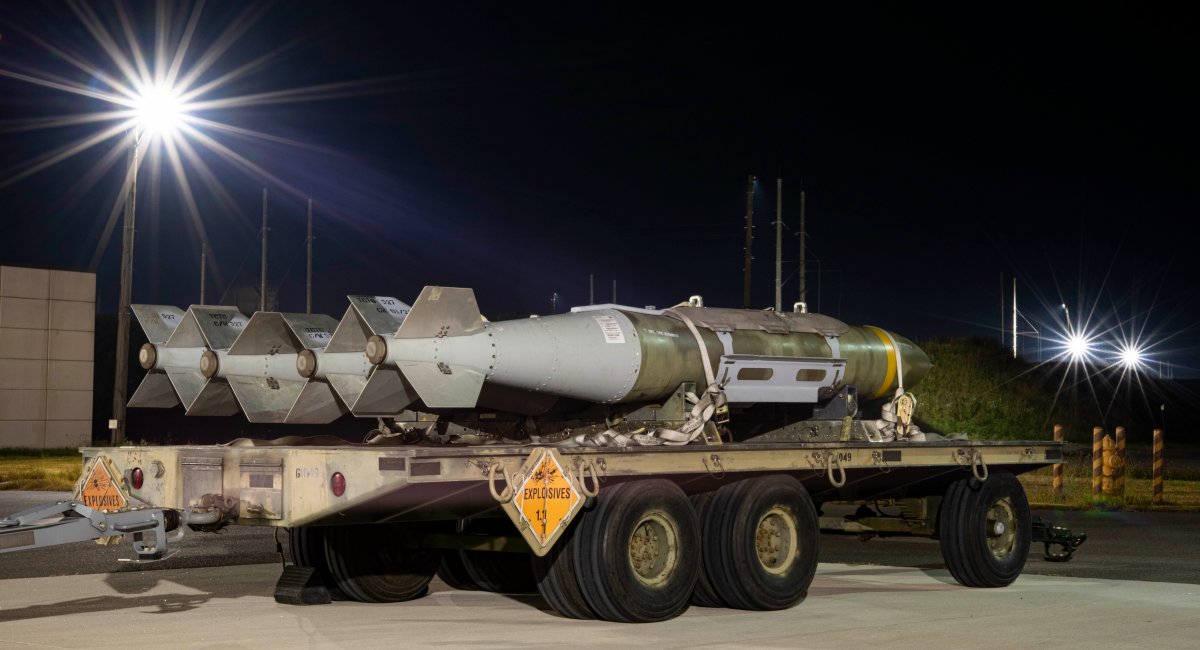 There was also a report that American experts suggested using the same LAU-118/A pylon that had previously been used to shoot down AGM-88 HARM missiles from Soviet aircraft.
Also, the U.S. has the appropriate software that can be "downloaded" onto the plane using a laptop equipped with a GPS device to retrofit "smart bombs" to foreign-made aircraft.
But then it became more interesting. The first reports that the Pentagon actually transferred JDAM "smart aerial bombs" to Ukraine appeared in the Western media at the end of February 2023. Separately it was emphasized that we are talking about JDAM-ER with a range of up to 70 km.

The first reports that the armed forces of Ukraine were already using "smart bombs" against the racists appeared in the Western media in March 2023. The primary source is James Hecker, commander of US Air Forces in Europe and Africa, and it's also worth noting that our pilots drop JDAMs on airfields in cape mode.
The Air Force's first official confirmation that our aircraft uses JDAM-ER bombs already came out in early April this year. At this time, i.e. in the last 5 months, the technology using this type of "smart bomb" was actually a secret.
But at the end of February 2023, Defense Express in one of its publications talked about how exactly we can use JDAM-ERs for our aircraft against racks in camper mode.

read more: How the MiG-29 served in Moldova, "immigrated" to the United States, and then became "donors" to the armed forces
---
---